What they say about me…
I take great pride in providing exceptional wedding photography services to my clients, and their reviews are a testament to the quality of my work. My clients have described me as professional, creative, and attentive to detail, with a keen eye for capturing the most beautiful moments of their special day. I am honored to have received such positive feedback, and I remain committed to exceeding my clients' expectations with each and every project. I invite you to read my reviews and see for yourself why I am one of the most trusted and sought-after luxury wedding photographers in Los Cabos.
"As a former professional photographer, I was very picky when choosing the photographer for our wedding.  I wanted someone who could see "the moment" coming and be there to capture it. Dino and his team exceeded my expectations. Our photos are not only beautiful but are incredibly touching and intimate, which was exactly what I wanted.  Dino and his team were very unobtrusive during the wedding and the reception, yet our photos reflect how present they were to each special moment.  Our video was also a testament to the skill he and his team have in creating a intimate and memorable piece for us to have for a lifetime. I have to pitch the photo booth. We have been to many weddings where the photo booth was so… lame.  Our photo booth pictures are so hilarious we made a wall mural of them in our house. I attribute much of it to the props Dino brought and the way it was set up. I cannot recommend Dino enough. Everything was delivered on time and exactly as he promised and we are beyond thrilled with the final product."  Emily & David
"Dino was by far the best experience we've ever had. He fit in with our wedding party so well that it made us feel like he was one of our friends which made us more comfortable with taking photos. The editing on the photos are natural and candid. There is no one we would have rather worked with on our big day."
"Dino was EVERYTHING we had hoped for on our wedding day. This was the hardest decision of wedding planning for me – we got married at Flora's Farm in Cabo and I wanted a photographer who could captured candid shots and handled lighting well. Dino stood out from the rest in his talented eye and ability to control and capture every part of the sunset, including late into the night. Because I was so focused on the quality of the photos when searching out a photographer, I didn't even speak with Dino until he showed up on our wedding day in the bridal suite! His personality was perfect. Dino is witty and encourages you to be yourself as a couple, and not what you think wedding photos should end up looking like. I came into the experience expecting to have to be more serious than we normally are as a couple, and ended up having a BLAST taking pictures – most impressively, my husband would say the same thing about our time with Dino! Thank you so much for adding to the wedding day memories, Dino. Not only did your pictures capture everything, but your presence was truly an important memory of our day."
"Dino and his team were excellent! He treats his work like a piece of art and thats exactly what he portrayed for our special day. The pictures came to life. You can feel the love. Looking back on each photo gave us the same feelings as we had on our wedding day. The images were so detailed, candid and not overly staged at all. He captures the moment. We will cherish these pictures forever! Dino went above and beyond in the first phone interview months back to make sure we had all our questions answered. (Planning a destination wedding from Chicago, had its challenges, but I never ever felt that he wasn't capable of meeting our expectations). He is a true star!"
"Dino was the photographer for our wedding in Cabo in January 2018 and he was spectacular. From the first phone conversation with Dino we felt like he would be a good match with us – he's experienced, professional, a lot of fun and has a beautiful eye for capturing unique but not cheesy photos. The pictures from our wedding exceeded our expectation and really felt like they captured the uniqueness of our personalities. It was also clear that he was personally invested in and excited about finding creative ways to capture the day – from a creative idea for our first look photos to (literally) running with us around the resort to find the perfect places for newlywed photos – everything turned out wonderfully!"
"My husband and I cannot say enough good things about Dino Gomez! We are so happy that we chose him for our wedding day. He was there for us the whole day/night and really captured all the beauty and love on the night of our romantic destination wedding in Playa Del Carmen. All our guests thought that he was great as well. They saw him running all over the place to get those "perfect" shots that we wanted. He was very professional and friendly and his work really speaks for itself. We would highly recommend him to anyone looking for a fabulous photographer!! Thanks Dino!!"
"I found Dino for my destination wedding by doing a web search and sending an email. He responded in less than 12 hours and continued to answer every question I had prior to us going to Cabo to get married. Not only was Dino extremely responsive, but he also recommended a location for the ceremony.
I was nervous to use a photographer that I had never met, at a location I've never been to. Dino's continued professionalism calmed my nerves and when we arrived onsite for our ceremony, I could not have been more pleased! Dino recommended the perfect site and captured the time he spent with us beautifully and skillfully.
I LOVE our pictures and LOVED the location he recommended (Sunset de MonaLisa). Dino earned every bit of 5 stars, and then some. I would recommend him to anyone going to Cabo in the near future. When we go back next year for our one year anniversary, we'll be reaching out to him again!"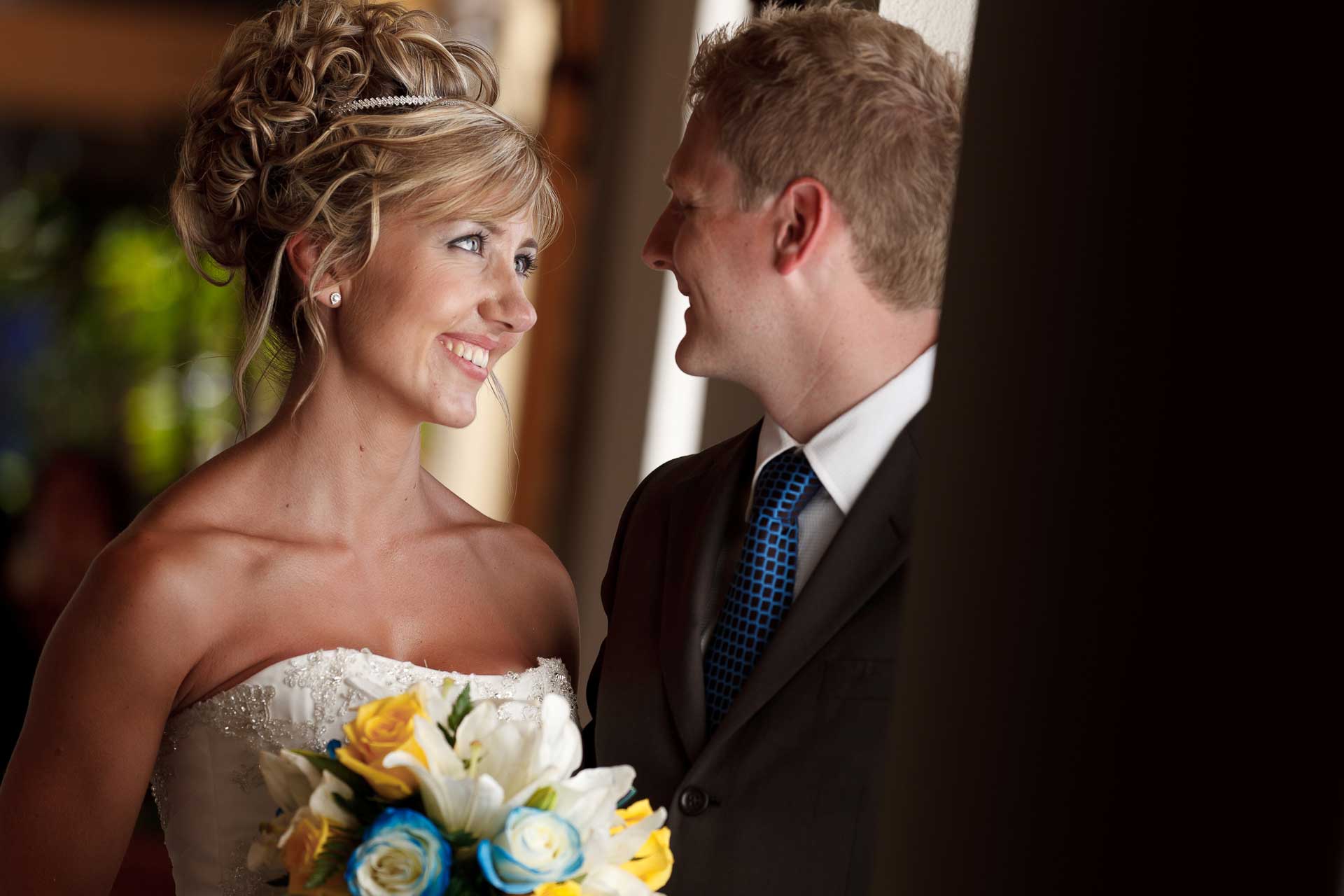 "We met with Dino the day before the wedding and went over to the location of our ceremony and reception. During this time we went over what to expect from him as well as planning the itinerary for the big day.
On the wedding day Dino met us away from the resort where the bridal party was getting their hair and make-up and took many photos there. He was with us the whole day and covered getting ready, the ceremony, reception/dance and leaving in the Limos for Cabo Wabo.
During the day he was always ducking in and out taking great candid photos while not being intrusive in any way. After the day many of us said we didn't even notice when he was running around taking photos. When taking family photos Dino was incredibly accommodating in making sure that everyone was included and had their photo time with us.
When the photos arrived we were more than impressed with the quality and artistic ability of Dino's photos. He was truly able to capture the whole day and his photos made the great memories and feelings of our day come back to life.
The only trouble we had was with our resort and their policy with outside vendors. In the end it cost us an additional $535 USD to have Dino come to the Riu Palace. This included an Outside Vendor Fee ($300 USD), Day Passes ($175 for Dino and his assistant), and Wedding Dinner Fee ($30X2). This would be the only negative but it was the policy of our resort and we had no problem paying the extra cost due to the quality of Dino's photographs.
Thank you Dino very much for making our day so memorable! We will definitely recommend any of our family and friends for their destination weddings."
Jenn & Kent
"We planned our wedding at the Hilton Los Cabos and we're given the option of several photographers. After looking at each of their websites, Dino's pictures appeared to capture moments and were more artistic than the others. His website is professional and demonstrates his amazing work, yet shows his personality. This made him more personable, without being able to meet in person. I also liked that all of his photos are from real weddings – it really shows the true product.
I can't say enough how incredible Dino was to work with. He met with us prior to the wedding to go over all the details of what we were looking for. The day of the wedding Dino's artistry really showed through. He has an instinct of what looks good, areas of the hotel that were perfect settings, and used multiple views and tints to capture each memory. Not only did he get all of the moments that stood out to us, but he took the time to show us a couple shots when we started to fade from all the picture taking. It really was exactly what we needed!
The photos are gorgeous and there is such a variety within the shots. I am so happy that we were able to find Dino, and work with him and his team. I felt as if they were friends capturing our wedding. I cannot imagine using another photographer and hope that we will be able to use him again at some point.
Thank you Dino for everything!!"
"Dino is such a fun person to work with and he absolutely loves what he does. His love for photography comes through in every picture he takes. His style is young, modern, classy, sexy, fun…all rolled into one!  Dino has the gift of capturing incredible and priceless moments! He loves what he does and you can see it as he is shooting throughout the day.
I've read a few posts on this forum of unfortunate situations were brides turned out to be very unhappy and disappointed with their photogropher's work…if I could give advice to future brides it would definitely be to not sacrifice quality & experience over price.  Put those special moments in the hands of a professional who is guaranteed to deliver an amazing outcome!
We could not be happier with our photographer and his work!!!! "
"Dino Gomez came highly recommended by a colleague photographer in Cabo. After reviewing the photos on Dino's Website in comparison to the other photographers available in the area – it was an easy choice to make. It is a choice that I am glad that I made again and again.
Dino is a very courteous and conscientious person. From the beginning all communication was quick, friendly and helpful. Dino offered himself as a resource to the area which was a very nice touch. If you stay at the RIU Palace you will find that the staff are militant about checking-in guests – Dino put in a lot of extra effort to meet with us prior to the wedding on our hotel campus which was not an easy feat! (thanks Dino!)
Our wedding was very small/simple with only a few guests. I was a bit concerned about being able to fill the time Dino was supposed to cover but it was actually very easy to do! Dino has a wonderful eye for photography. His pictures are nothing short of amazing! My husband and I have looked at our pictures together a million times and are amazed every single time. Friends and family have noted that they have never seen photos like ours before and that each photo is a work of art.
I believe that your wedding photos are one of the most important parts of your wedding. It may have been easier and cheaper to hire the photographer recommended and accepted by our hotel/RIU but in the end, the little difference in price was absolutely worth it. I am very grateful to Dino and his assistant! They captured our day just as we remember it! Fun, friendly and creative!
TTD: Dino picked us up a few days later to complete a TTD session. We were excited about seeing new places with Dino taking more pictures but nervous because it is a challenge to keep up with Dino! This was absolutely amazing as well! We were able to see cool places including a beach not occupied by others. Beautiful photos! I am so very glad we decided to do this! Again, the pictures are out of this world!
Thank you so very much Dino! Please feel free to review Dino's work directly!"
Wedding Stories & Wedding Reviews