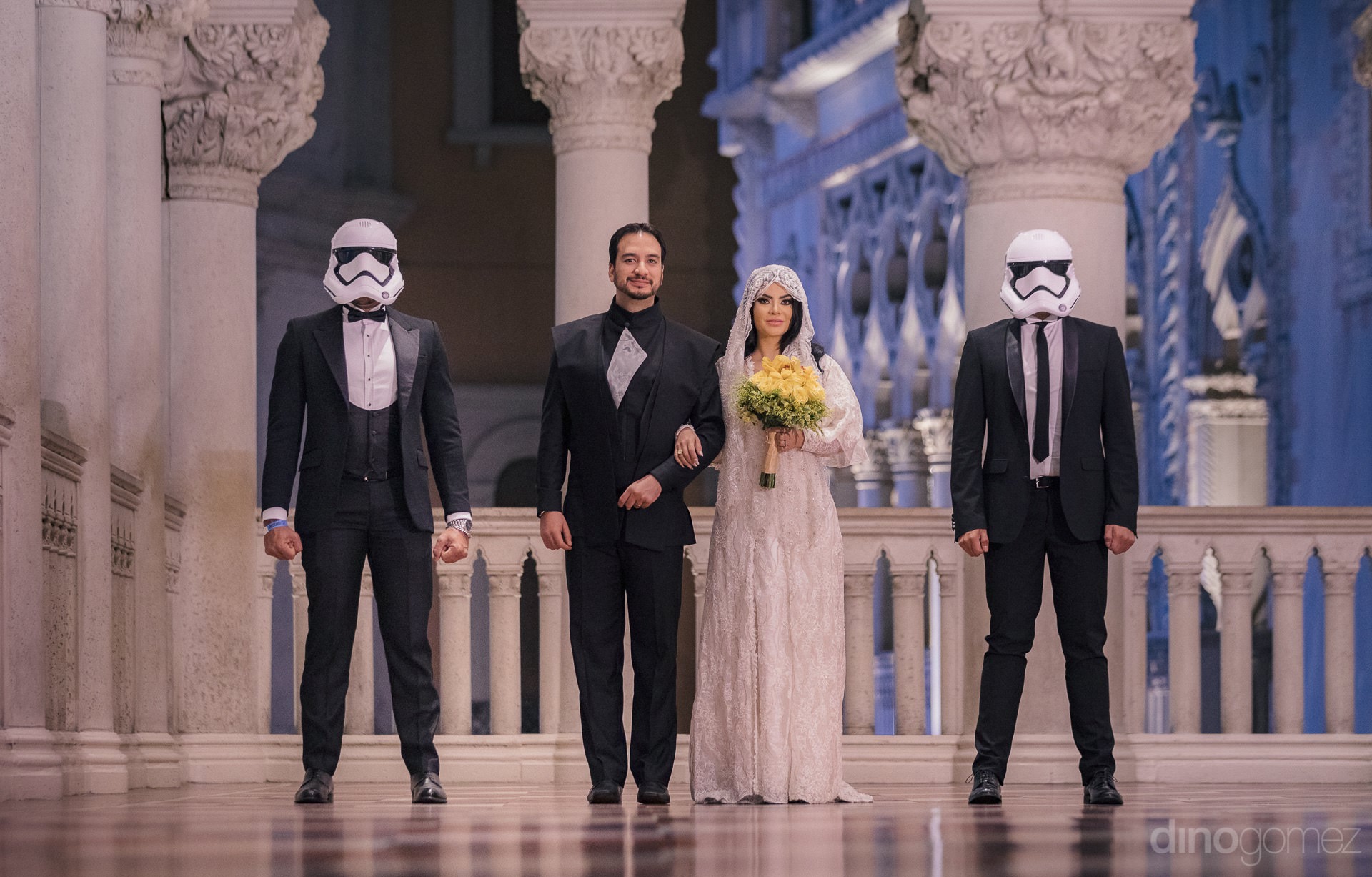 Star Wars themed wedding at The Venetian in Las Vegas - Paulina & Alejandro - Destination Photographer Dino Gomez
A long time ago in a galaxy far, far away....
I couldn't be more excited when Paulina said yes to me! I mean, yes, for me to shoot her wedding at The Venetian in Las Vegas, and on top of that: a Star Wars Themed Wedding! Couldn't believe it! Even luckier, it was a couple of days after my birthday, so it was the perfect plan to celebrate and to shoot this treat! Yes, I'm a Star Wars fan! Wife and I wen't on to get proper Star Wars costumes and join the fun!
Today the new Star Wars film is out: "Rouge One: A Star Wars Story" and so does this post to make it a full Star Wars day, I'm sure Paulina and specially Alejandro will appreciate it. #StarWars #RougeOne
I hope you enjoy these pix as much as we did shooting this unusual wedding! Enjoy Paulina & Alejandro's Wedding: A Star Wars Story!
 ↓ My love helping out with "the hair"
↓ Looks like Paulina is watching something on HoloFlix while getting her hair done (No CGI, just photography!)
↓ Alejandro getting ready looking into a Holographic Mirror (I swear, no CGI, just photography!)
↓ Alejandro's Lightsaber was out of battery for the photo. Bummer!
↓ The hotel called and gave us 10 minutes to be there or bust! And that hotel is HUGE! Paulina didn't seemed disturbed ↓
↓ Checkout my wife's Rey character costume aiding Paulina with the final details.
↓   The Emperor didn't seem too pleased attending a wedding along with some Rebels, nor Yoda with the Emperor in the same room ↓
Can you spot the Holo-Video Recording Drone? ↓
⇓ Time for the newlyweds Photo Session! Yeiiii
Through elevators..
.. and escalators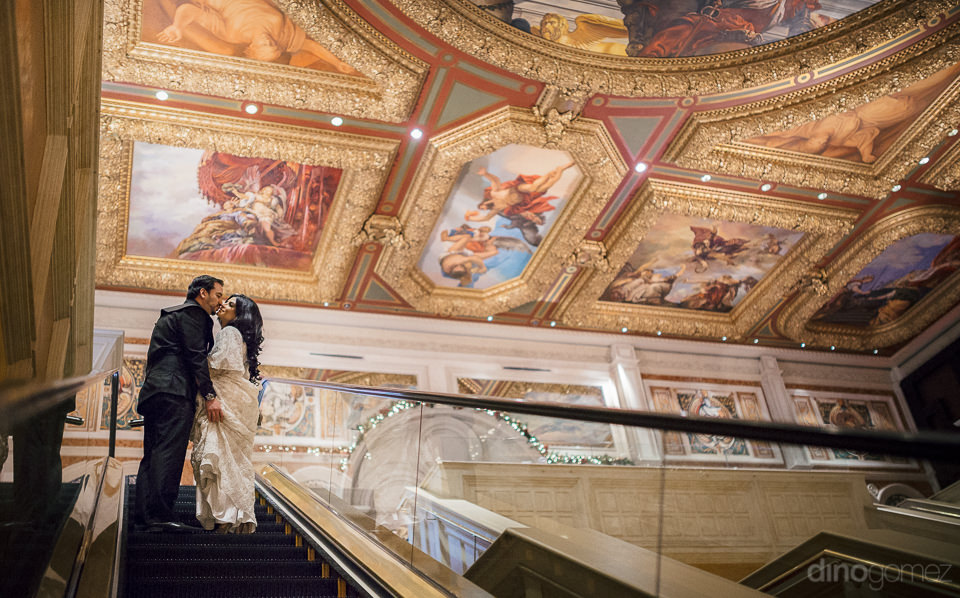 ..and a moment to hit the slot machines! Still no battery on that Lightsaber!
↓ ..and yeah: Stormtroopers! Gotta love them!
⇓ The Rockhouse looks as if we were inside the Death Star! ⇓
↓ Hey guys! The Lightsaber is finally charged! Yeiii, Time to party!!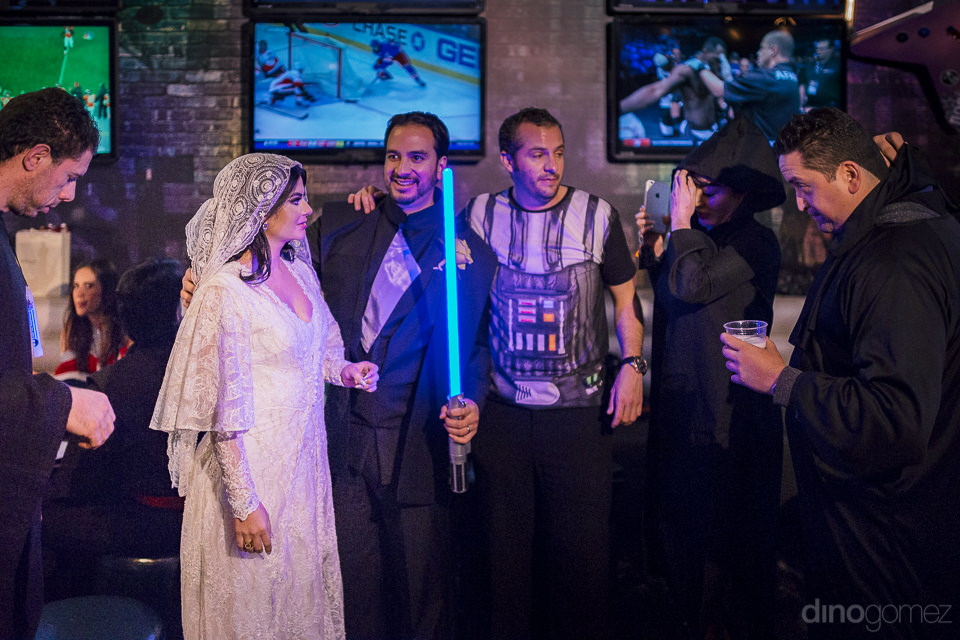 ↓ Love to see Rebels as well as Imperial staff blending together and having a good time! ↓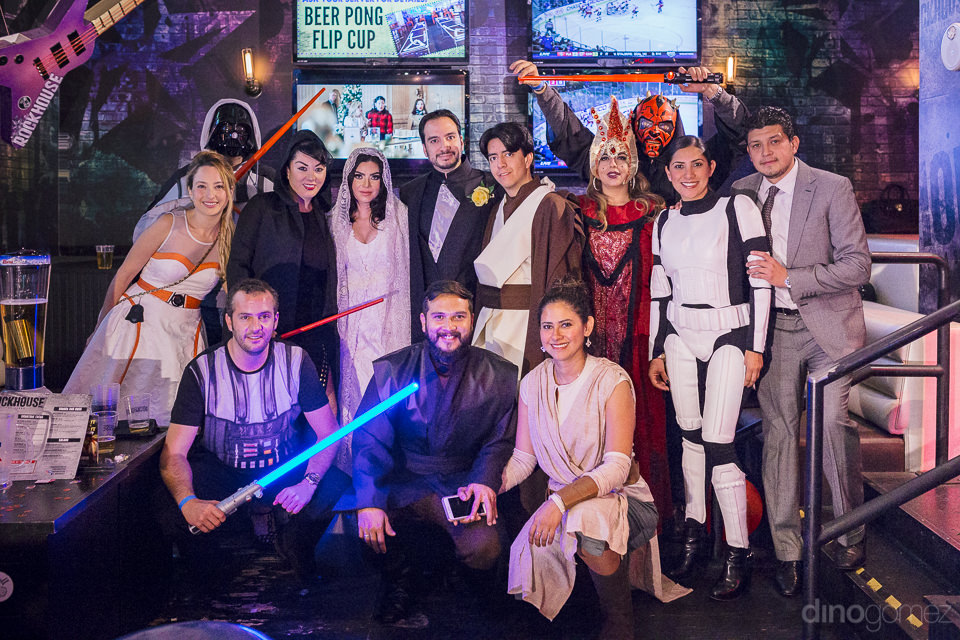 Stormtroopers, Lightsabers and Beer: life is good!
The Force is strong with her ⇓
↓ The Force must be really strong in Alejandro, no mortal would survive holding a Lightsaber like that!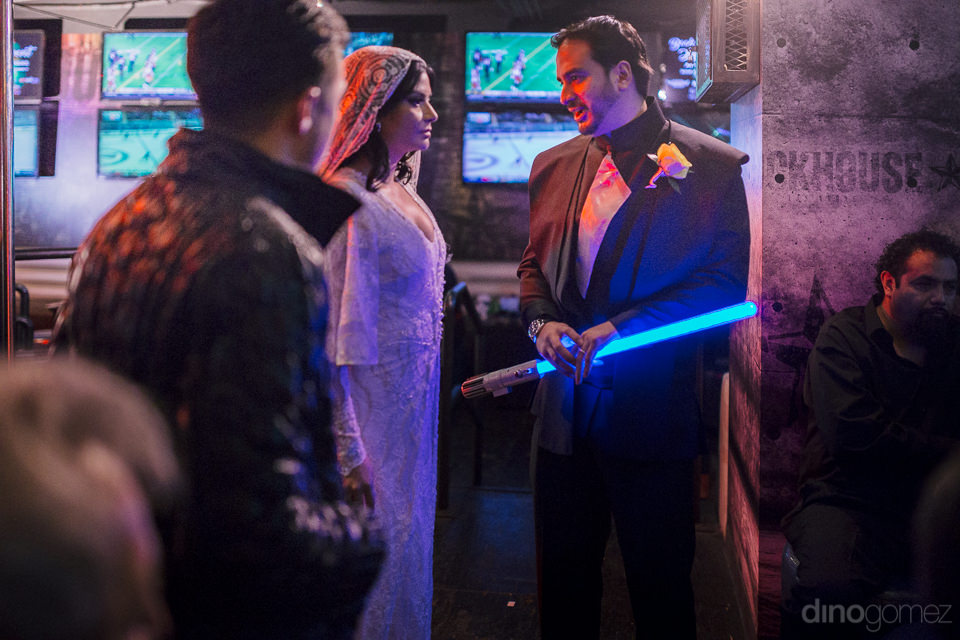 Old school arcade! Life is even better!
↓ Millennium Falcon wedding cake anyone? YES PLEASE!
Next day, time to visit planet Tatooine (AKA Red Rock, NV) on a system nearby for a TTD session.
↓ Time to pay good old uncle Owen in his typical Tatooine style house a visit. (Am I lucky or what to find a house like this!)
Amazing landscapes in Tatooine!
And yes, that's my wife (Rey) and I (in the Finn Character costume) with the bride and groom and of course more Stormtroopers!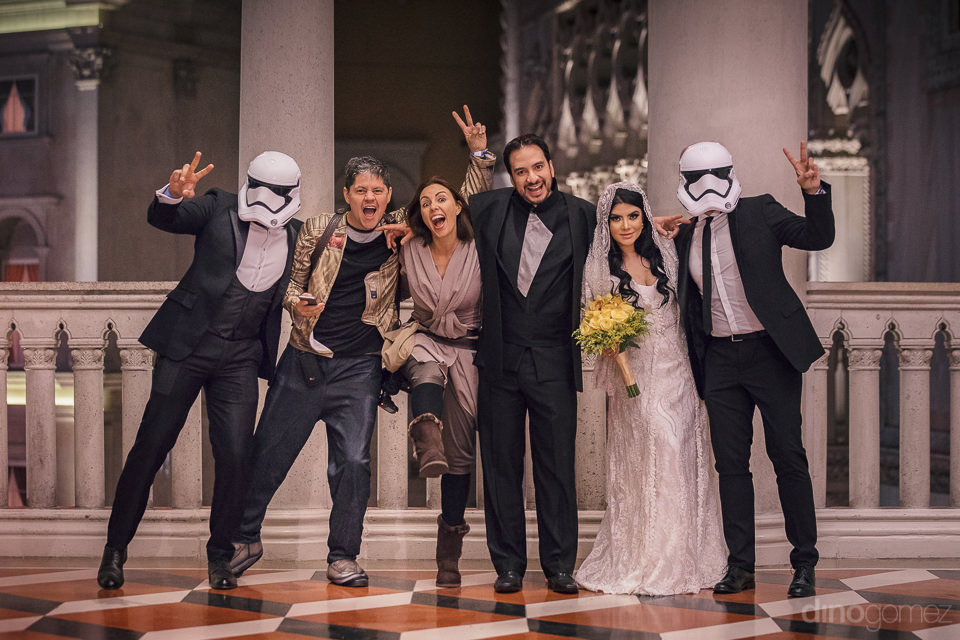 Can't wait to meet Paulina and Alejandro again in August to shoot their big wedding in Cuernavaca, Mexico!
Dino Gomez is a Destination Photographer available to travel for weddings and based in Los Cabos, Mexico.