A long time ago in a galaxy far, far away….
I couldn't have been more excited when Paulina said yes to me! Yes to photographing her Star Wars themed destination wedding extravaganza at The Venetian, Las Vegas that is! I love Vegas, and I love Star Wars, even more, so Paulina and Alejandro's nuptials provided the perfect excuse to escape the daily grind and celebrate in style just a few days after my birthday.
Located in the heart of the Las Vegas strip, The Venetian is the epitome of Italian opulence, a buzzing hive of activity in the much-loved Sin City. The properties grandeur and extravagance make it a popular choice for the adventurous destination bride, and I was certain to arrive early in the week to scope out all of the jaw-dropping locations it has to offer. Research and location knowledge are key to wedding day photography success, and we made sure to leave no stone unturned when planning Paulina and Alejandro's session.
Now, coming out as a Trekkie and weaving emblems of the popular movie franchise throughout your wedding decor isn't for the faint-hearted, but Paulina and Alejandro proved it's better to go hard or go home! Proving that love conquers all, Rebels and Imperials put down their metaphorical swords and celebrated together, with all 35 guests (as well as my wife and I) donning Star Wars costumes and getting in on the fun. With their I do's done and dusted, Paulina and Alejandro moved the party to The Venetian's Rockhouse, which complete with neon lights, arcade games and endless flat screens looked every bit the Death Star. Going it alone and without a wedding planner, they found cute and innovative ways to pay homage to their favorite silver screen production, including a Millennium Falcon inspired wedding cake and our groom's formidable lightsaber accessory!
Our favorite part of this quirky wedding celebration was most definitely Pau and Alejandro's post-ceremony portrait session, which gave us the chance to explore everything The Venetian has to offer. From Renaissance inspired ceiling motives and polished parquet flooring, to towering sculpted columns, the hotel's architecture and decadent interiors provided myriad backdrops on which to stage our couple, and Alejandro's groomsmen were unforgettable as Stormtroopers. The next day, we visited a system nearby (AKA Red Rock, NV) to trash the dress, with the amazing desert landscapes reminiscent of planet Tatooine!
In true Paulina and Alejandro style, this daring couple wasn't content with just one destination wedding. The following August, I had the pleasure of shooting their Mexican wedding album at the breathtaking Hacienda Cuautla in Morelos, just two and a half hours outside of the hustle and bustle of Mexico City. The Hacienda's immense landscaped grounds and traditional colonial architecture inspire connotations of a bygone era, a fairytale setting fit for a Prince and Princess. While Alejandro left his lightsaber at home in favor of a tailored 3 piece, the attention to detail and play between the stunning Hacienda's landscape and their chosen decor made this more traditional affair every bit as impressive as their cooky Las Vegas celebration.
A very warm and heartfelt thank you to Paulina and Alejandro, who trusted me not once, but twice, with the most important moment of their lives! If you are planning a themed destination wedding in the future, we have you covered, so get in touch!Today the new Star Wars film is out: "Rouge One: A Star Wars Story" and so does this post to make it a full Star Wars day, I'm sure Paulina and specially Alejandro will appreciate it. #StarWars #RougeOneI hope you enjoy these pix as much as we did shooting this unusual wedding! Enjoy Paulina & Alejandro's Wedding: A Star Wars Story!
↓ My love helping out with "the hair"
↓ Looks like Paulina is watching something on HoloFlix while getting her hair done (No CGI, just photography!)
↓ Alejandro getting ready looking into a Holographic Mirror (I swear, no CGI, just photography!)
↓ Alejandro's Lightsaber was out of battery for the photo. Bummer!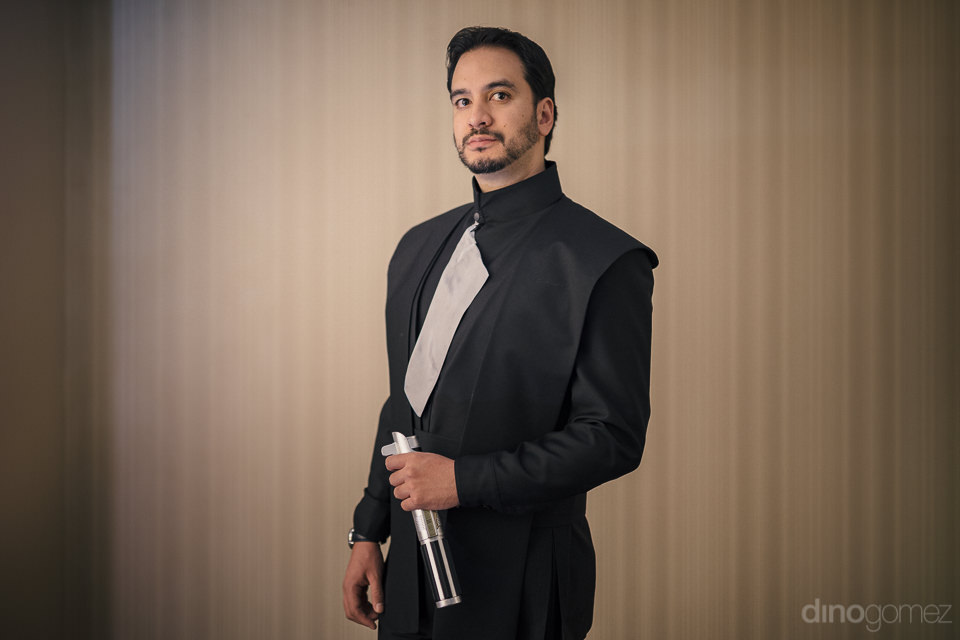 ↓ The hotel called and gave us 10 minutes to be there or bust! And that hotel is HUGE! Paulina didn't seemed disturbed ↓
↓ Checkout my wife's Rey character costume aiding Paulina with the final details.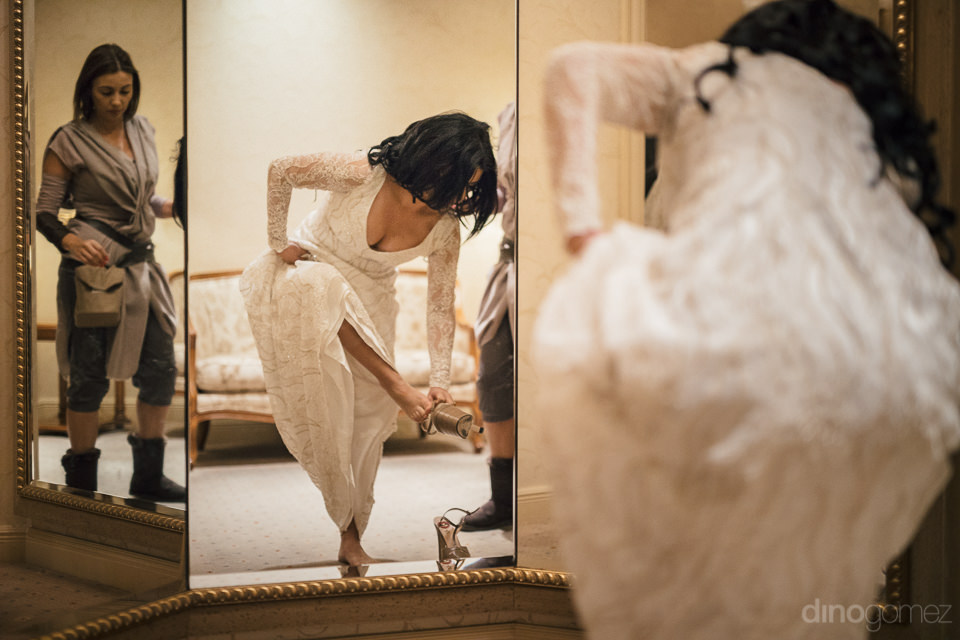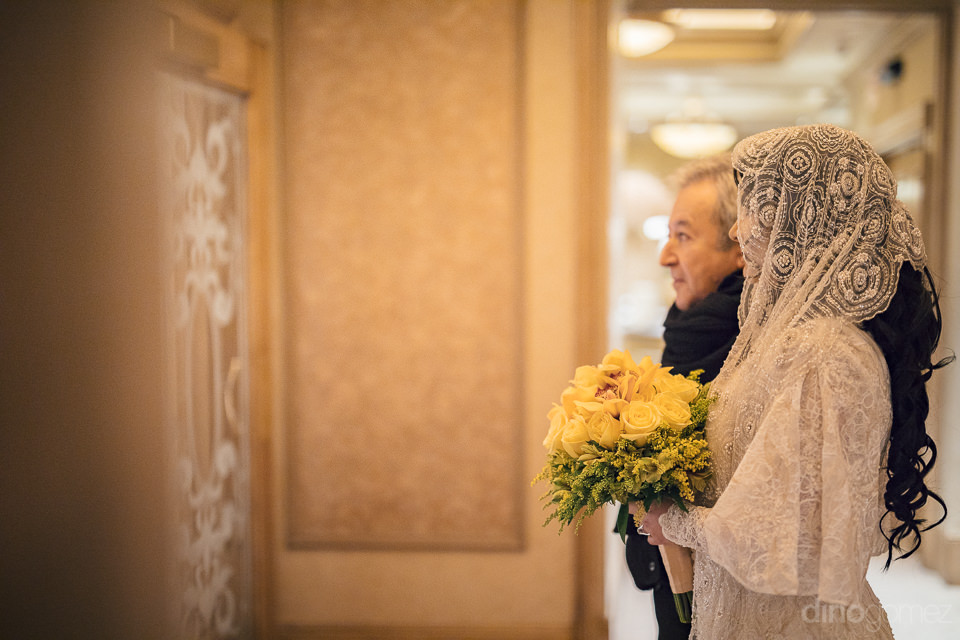 ↓ The Emperor didn't seem too pleased attending a wedding along with some Rebels, nor Yoda with the Emperor in the same room ↓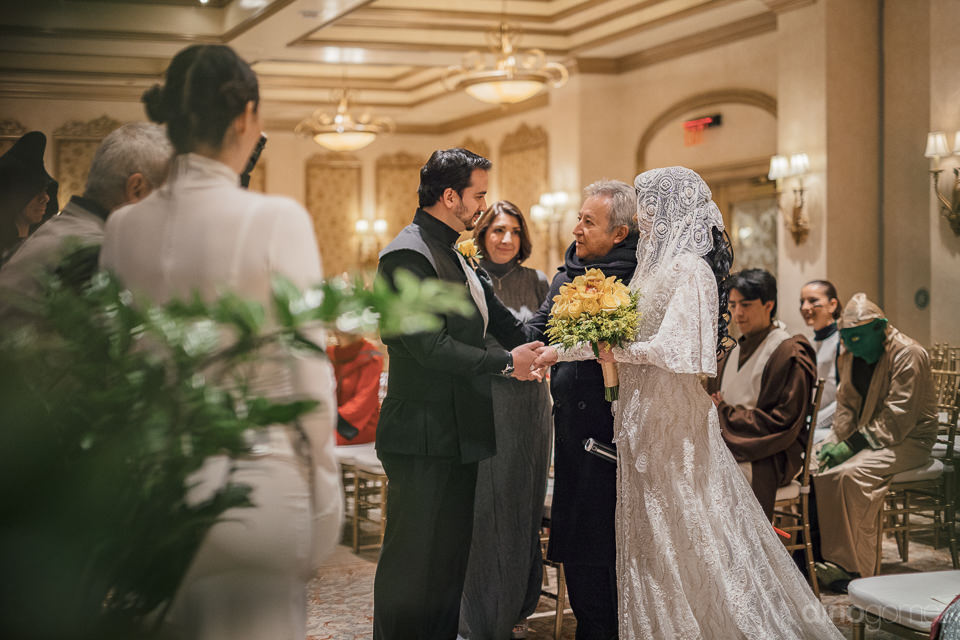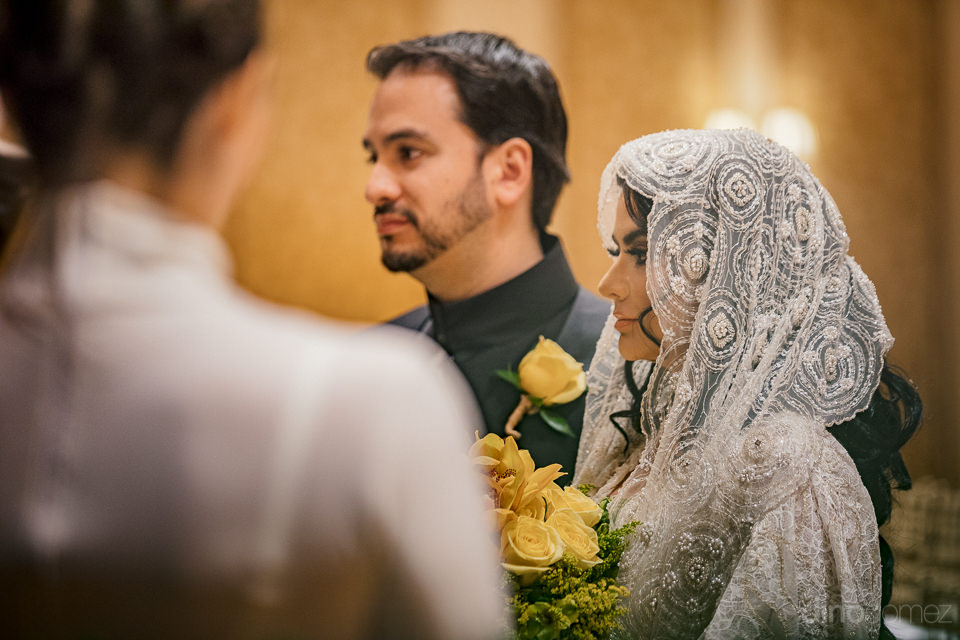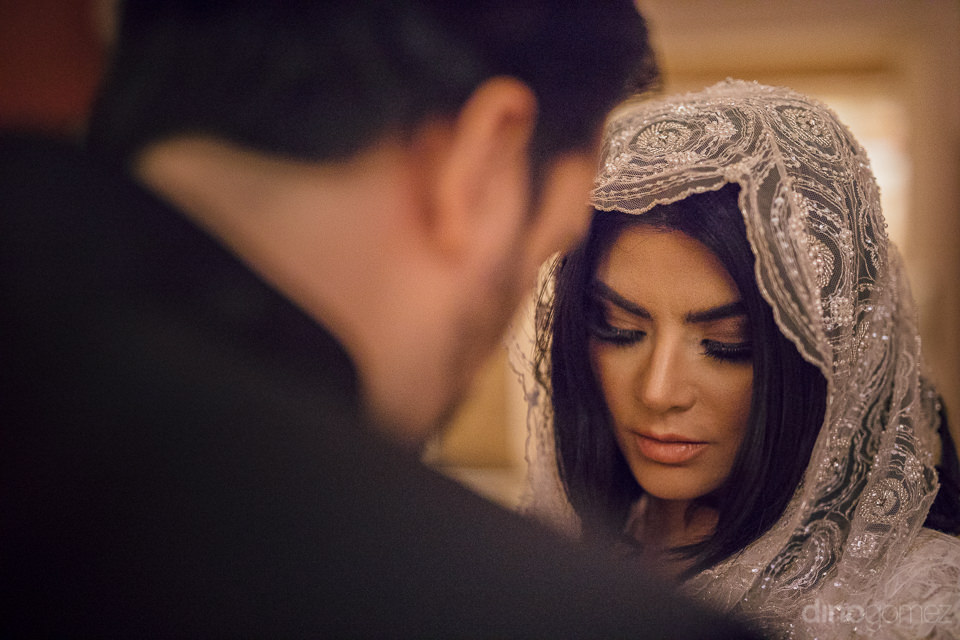 Can you spot the Holo-Video Recording Drone? ↓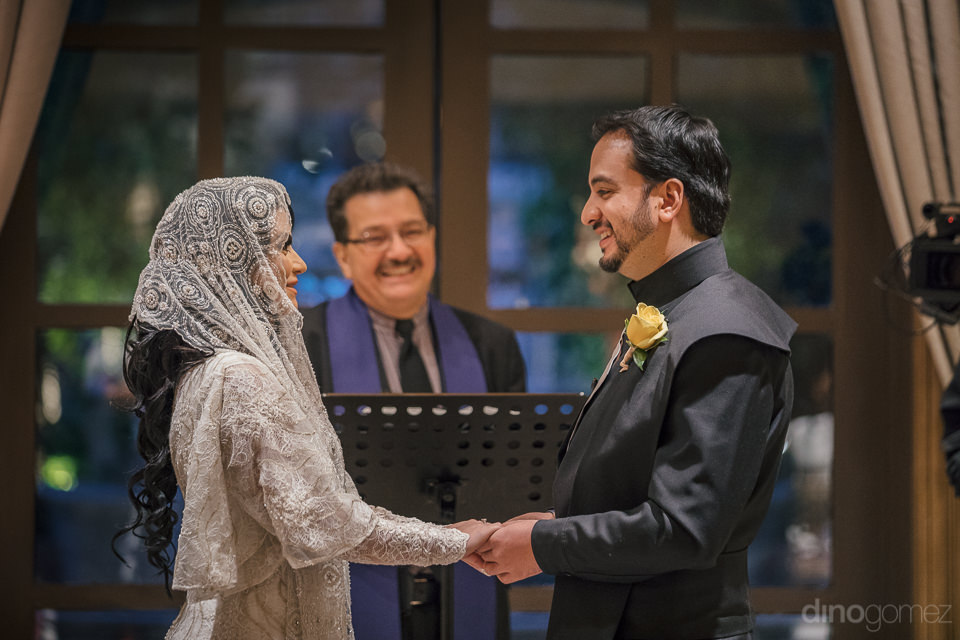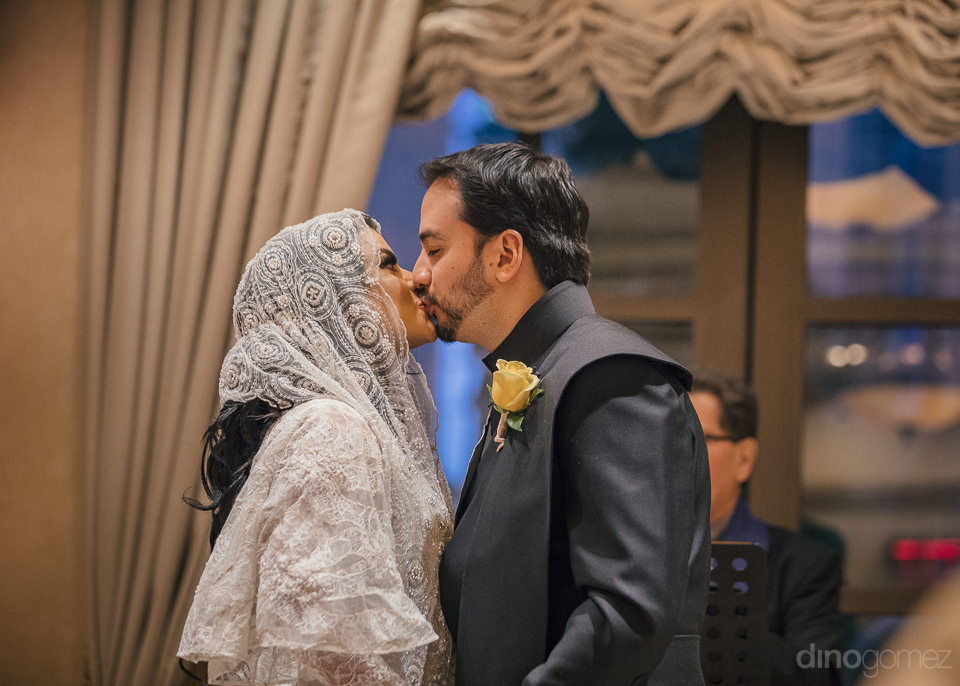 ⇓ Time for the newlyweds Photo Session! Yeiiii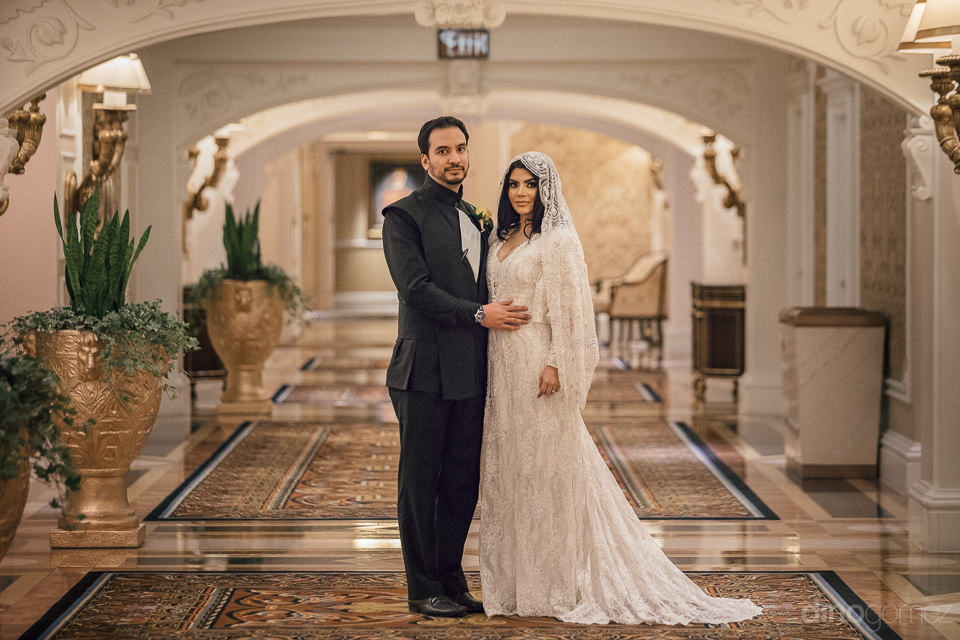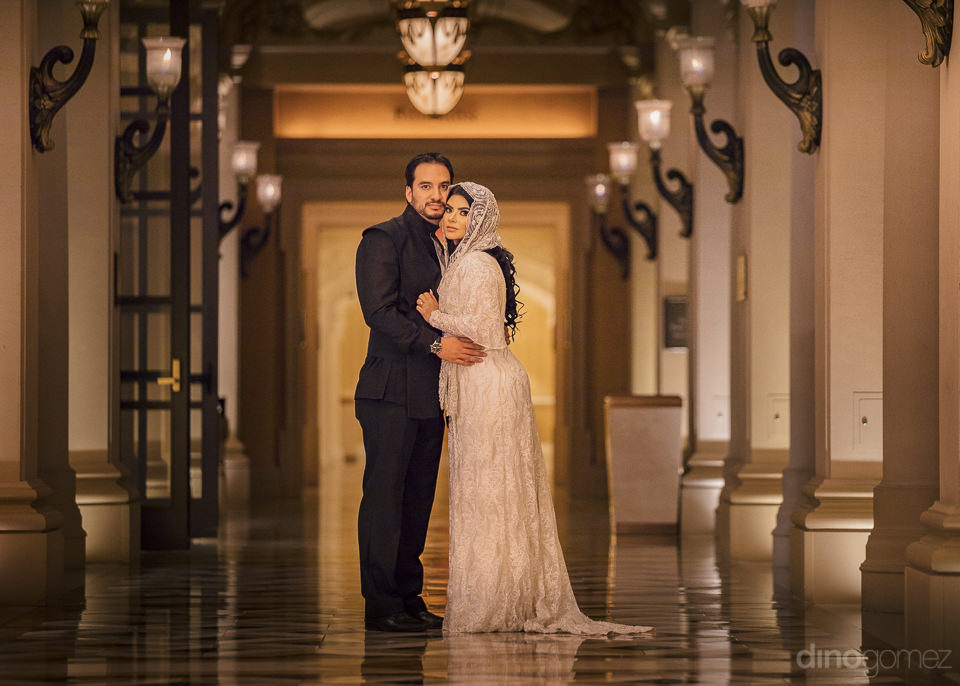 Through elevators..
.. and escalators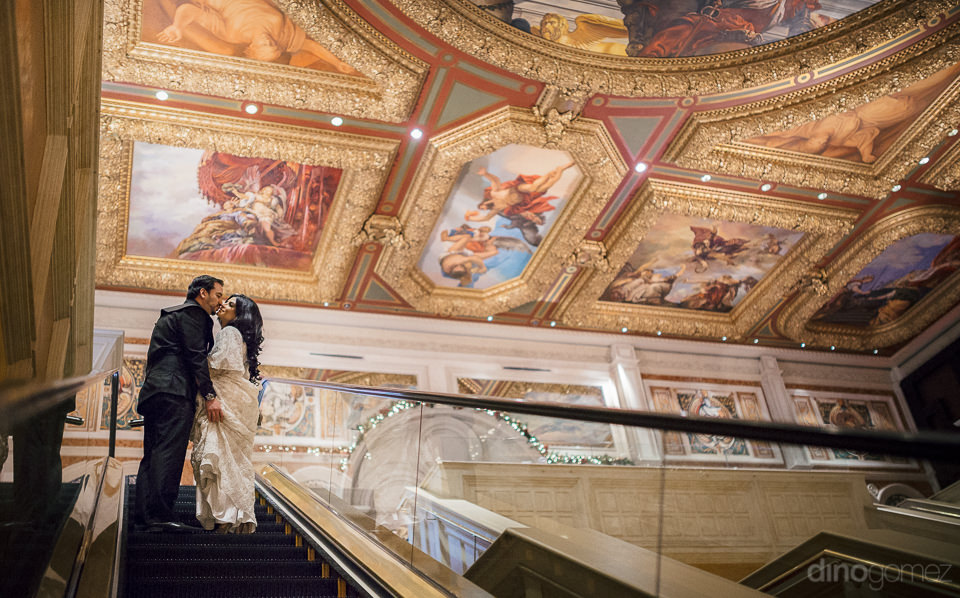 ..and a moment to hit the slot machines! Still no battery on that Lightsaber!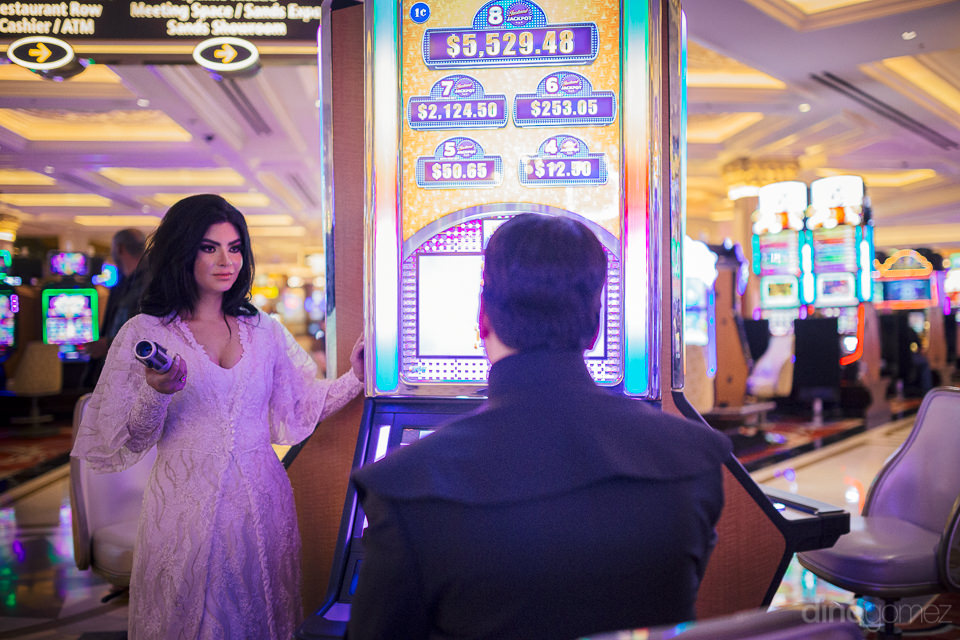 ↓ ..and yeah: Stormtroopers! Gotta love them!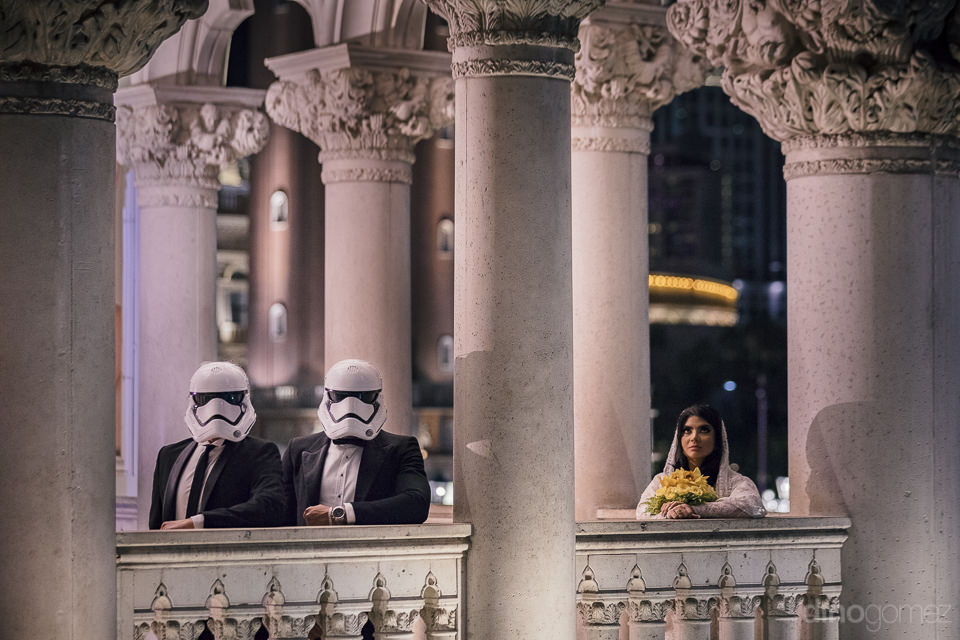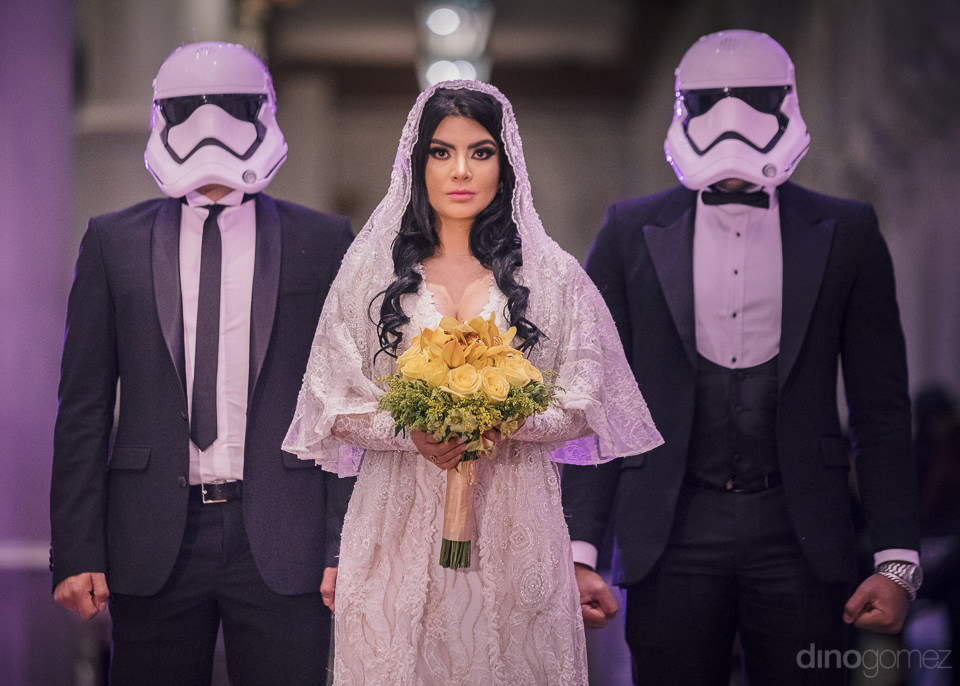 ⇓ The Rockhouse looks as if we were inside the Death Star! ⇓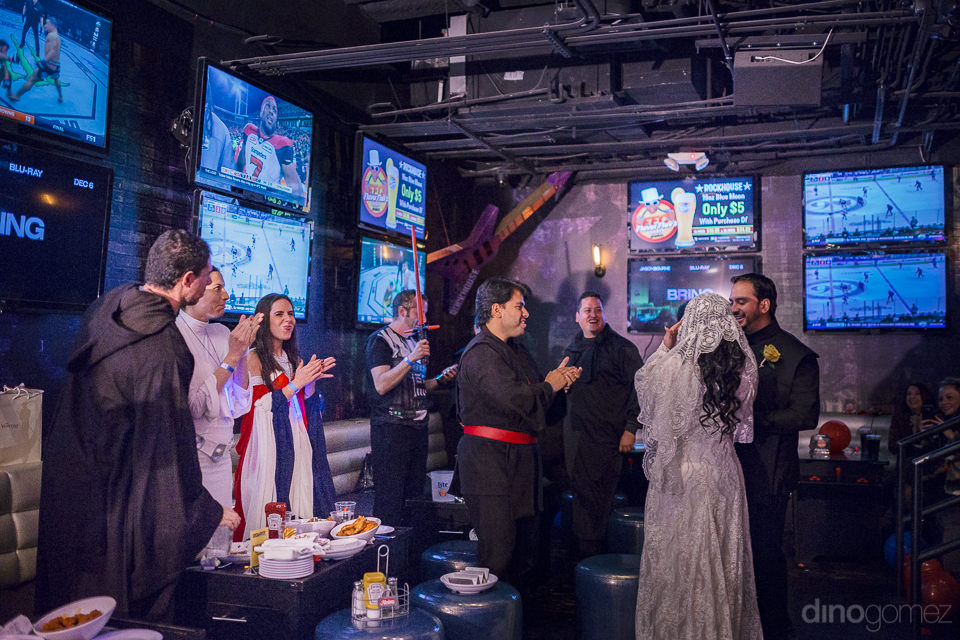 ↓ Hey guys! The Lightsaber is finally charged! Yeiii, Time to party!!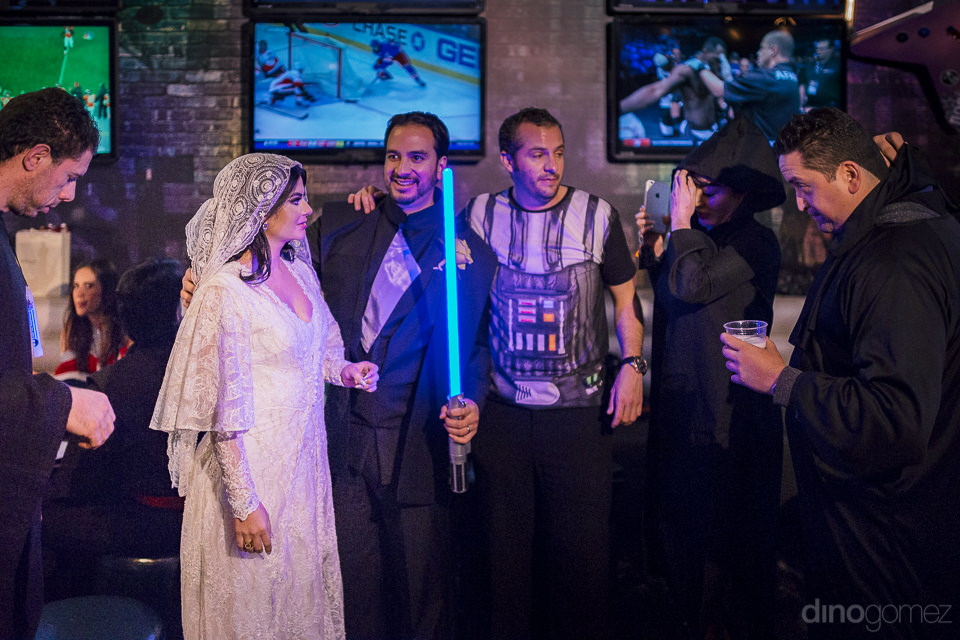 ↓ Love to see Rebels as well as Imperial staff blending together and having a good time! ↓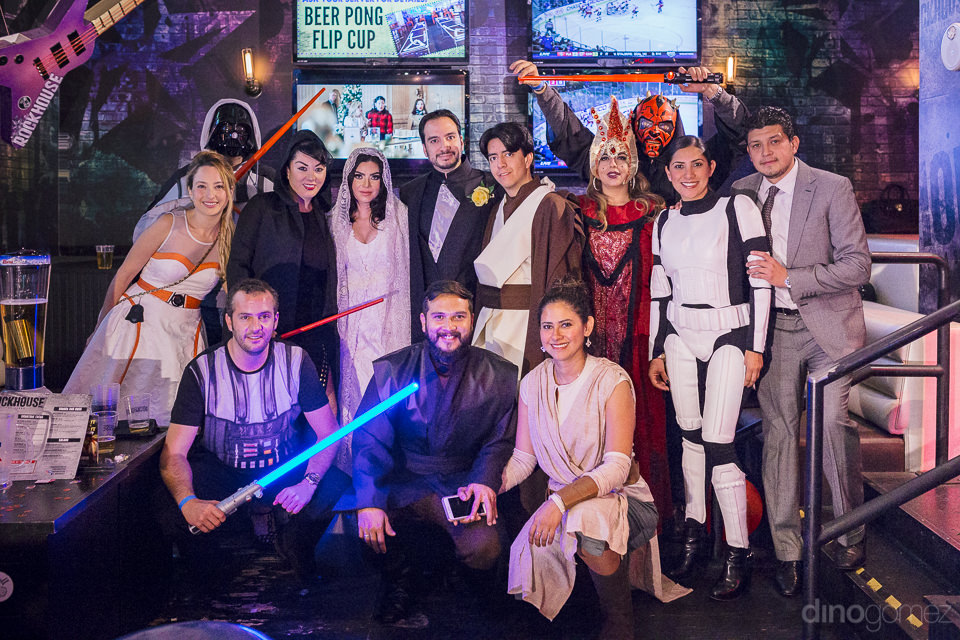 Stormtroopers, Lightsabers and Beer: life is good!
The Force is strong with her ⇓
↓ The Force must be really strong in Alejandro, no mortal would survive holding a Lightsaber like that!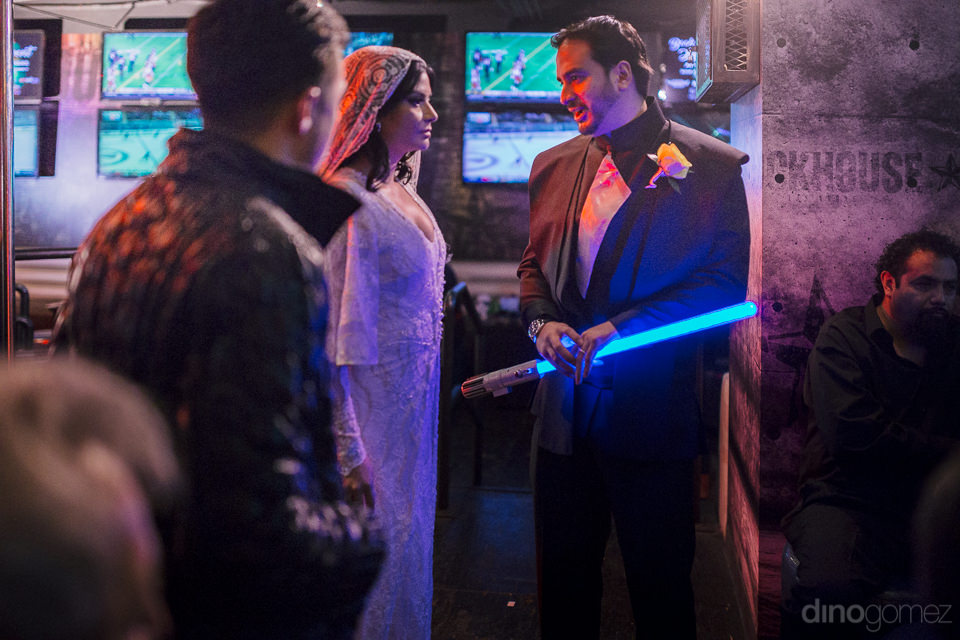 Old school arcade! Life is even better!
↓ Millennium Falcon wedding cake anyone? YES PLEASE!