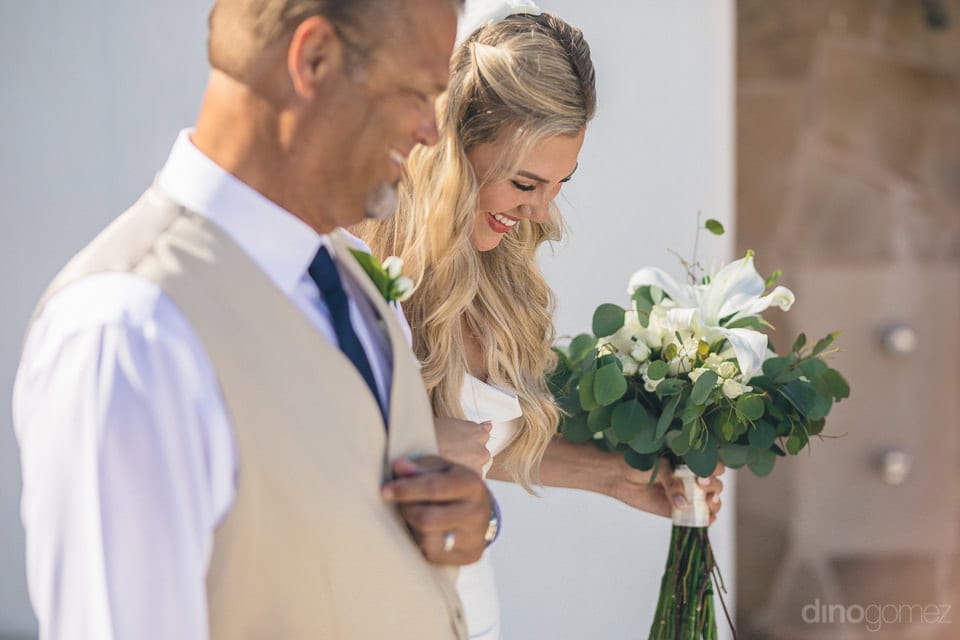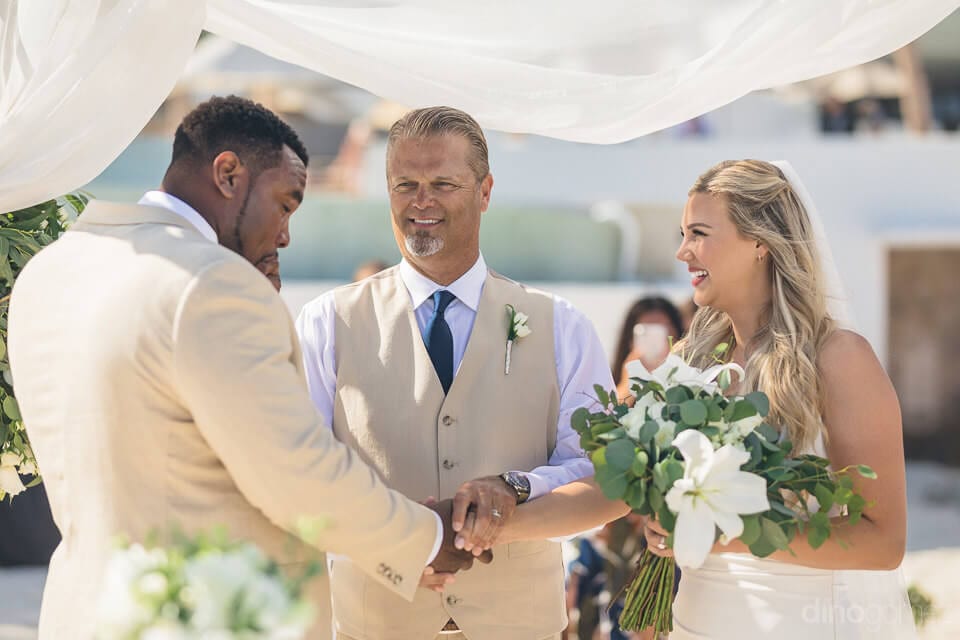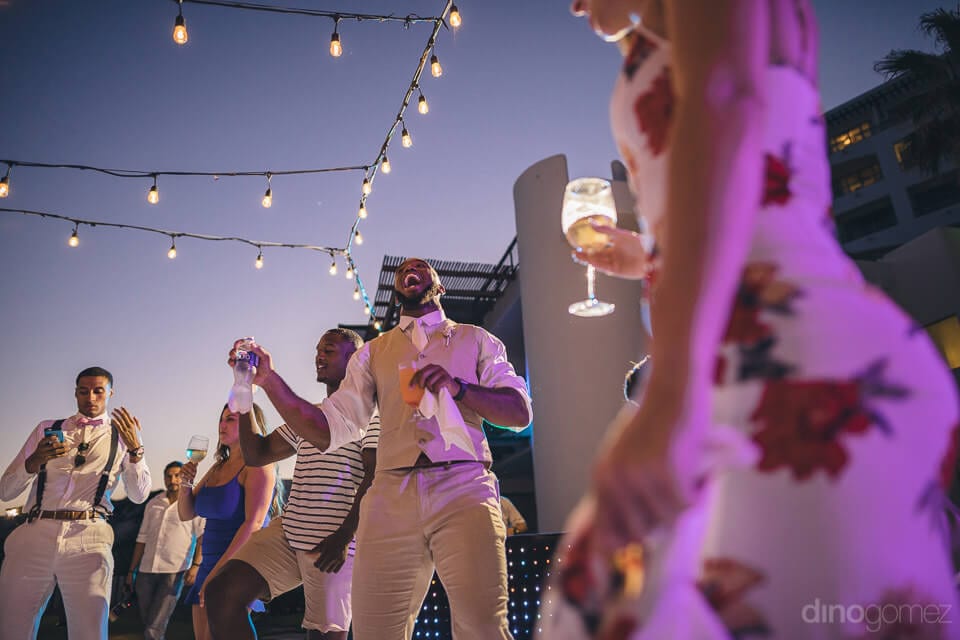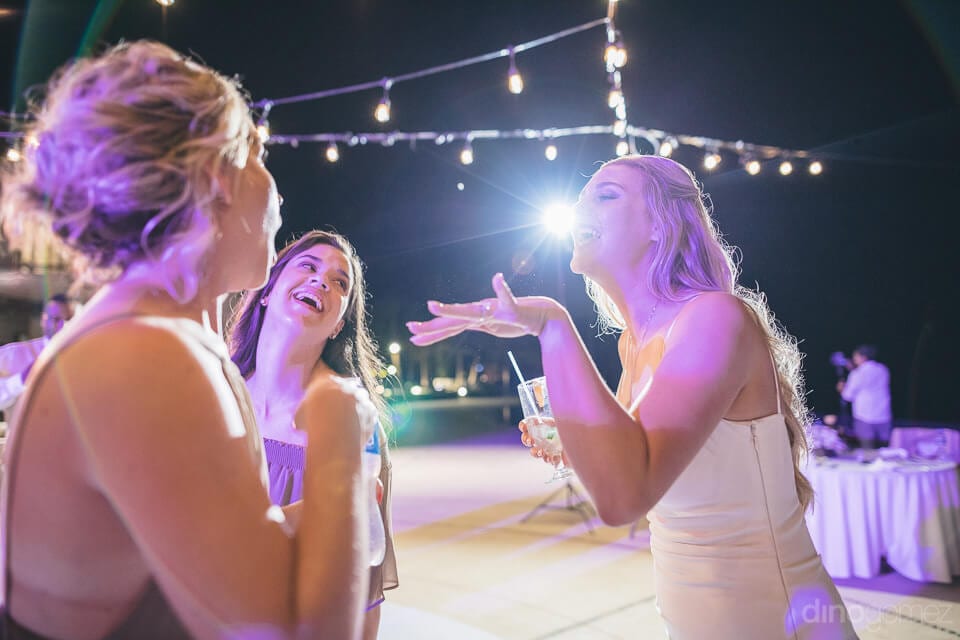 Marvelous Wedding of the Lovely Couple Amber & Josh at the Fantastic Marquis Los Cabos on the Beach is Beautifully Captured by the Experienced Destination Wedding Photographer Dino Gomez 
Having a perfect dream destination wedding is the dream of every girl since childhood and our couple: Amber and Josh had the same wedding at the wonderful Marquis Los Cabos on the Beach. The couple had a Christian wedding in the presence of their loved ones on a beautiful day. 
The lovely Amber and handsome Josh are a lively couple who love to enjoy every single moment of their life. They love to hang around in their free time and enjoy eating at new places together. The couple is very humorous and deeply in love with each other. Their love was evitable during the wedding day as when the bride dressed in white gown arrived on the stage, the handsome groom got a little emotional while looking at her. They love their family and friends and all of them blessed this beautiful couple on their wedding day. Josh is a professional NFL player for the Minnesota Vikings.
The wedding took place at the beach side and was well organized by the expert wedding coordinator from the Marquis Los Cabos Yazmin Castro, 01 624 144. The wedding venue was set along the sea shore and was decorated with beautiful and fresh white flowers by the best florist based in Los Cabo: Flower and Events Los Cabos, 01 624 105 2935. The furniture used at the wedding venue also matched the theme color i.e. white and beautiful wooden benches were decorated with white colored seats by the fabulous furniture rentals: Angeles Rico, Flower and Events Los Cabos. The wedding venue looked fantastic after being decorated by the co-coordinators. It was a wonderful beach-side wedding of the lovely couple in the presence of family and friends. The bride looked divine in her white silk gown and the groom rocked the stage with beige colored suit. 
In the evening, the newly married couple hosted the reception party at the picturesque Marquis Los Cabos at the sunset pool. Expert Ceremony Officiant, Manuel Moreno organized the whole wedding and reception of the lovely couple with perfection. The reception took place under the beautiful LED lights that enhanced the overall atmosphere of the reception party. The guests grooved on the dance floor with full energy and fun along with the lovely couple. The music provided by the amazing Music band based in Los Cabo: Mr. Dirty Harry or Angel Vidal, Encore, 624 144 0011. All the guests danced to the fullest at the reception party and enjoyed the drinks all together.  
The lovely couple had a beautiful destination fairy-tale wedding in the presence of their loved ones.
---
Check these featured weddings too:
Wedding at Sunset da Monalisa. Destination Wedding Photos at The Secrets Puerto Los Cabos. Weddings at Flora Farms, Los Cabos.