Spectacular collection of Inspiration Boards for the 2019 brides in the process of finding the perfect look for their dream wedding in Los Cabos, Mexico. All photographs taken on Real Weddings, by Cabo San Lucas Photographer Dino Gomez.
---
How can an inspiration board help with wedding planning? *
Whether you're a DIY couple or working with a professional planner, it's important to have visuals of what you like, from fonts to fabric swatches. When you have one clear road map, all the decisions you have to make really fall into place (like a domino effect, if you will). And since you'll be working with a lot of different vendors, like florists and caterers, you'll be asked frequently for examples of what you like. That phrase "a picture is worth a thousand words" rings true when you're trying to explain your idea of rustic elegance. pristine


What should go on a wedding inspiration board?

You can make different inspiration boards for different things, like one for stationery items (invitations, ceremony programs, place cards) and another for bridal fashion (gowns, veils, accessories), or bundle everything together. You'll know pretty quickly what works for you. At first, just start collecting images that speak to you. Then, edit—and edit again. Narrowing down your images (no more than two to three photos of similar details) will help you hone in on your vision and make decisions much easier. Here are some elements to help get you started:
color palettes and patterns
stationery
type faces (and logos, if you're interested in sporting some monogram motifs)
fabrics (table linens and drapery)
cakes and desserts
flower arrangements
fashion (bride, groom, bridesmaids and groomsmen)
favors
signature cocktails and catering
When is the board "done"?

To make sure it's well curated, challenge yourself to take things off of it. That's right—eliminate a few of your ideas. To quote Coco Chanel: "Before you leave the house, look in the mirror and take one thing off." The same thought applies to your wedding vision. If there are too many things going on, your inspiration board might overwhelm you (and the vendors you work with) rather than help you hone in on a cohesive design or theme. Remember: For your wedding day, you only need one or two really special, personalized details—and they're sure to be noticed and appreciated. Have too many and they risk getting lost. Once your edit is done, take a step back and try to pick out three recurring elements.
Once you start taking photos off you can see what a difference it makes to pare images down. Consistant patterns will start to reveal themselves, like venue decor, stand-out colors and flower choices. Did you just decide on your wedding theme and color palette? You're darn right you did!
---
Lavish Mexican Themed Wedding Inspiration Board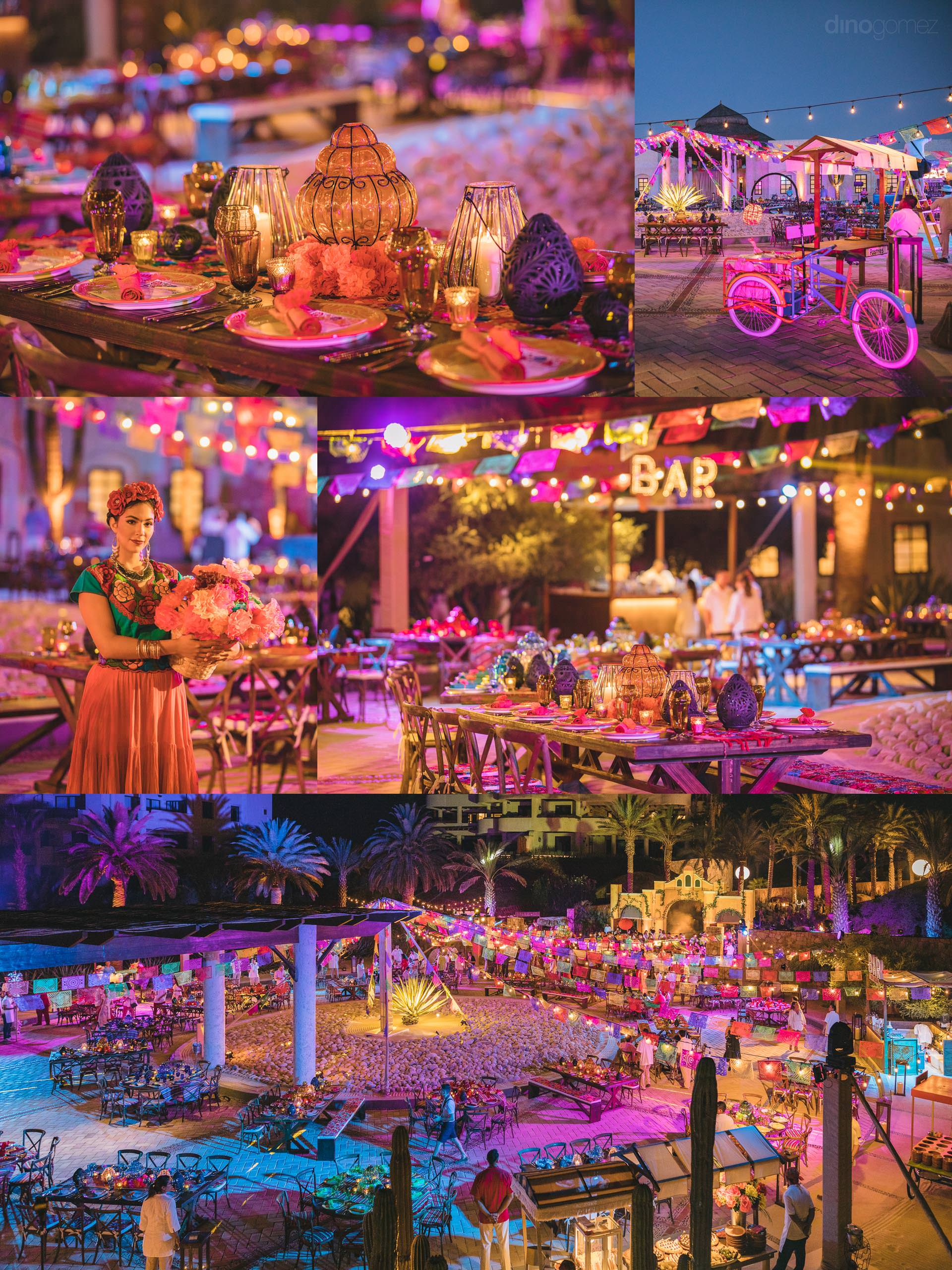 ---
Organic Farm Wedding Inspiration Board
---
BOHO Wedding Inspiration Board
---
Romantic & Elegant Wedding Inspiration Board
---
Pink/Blush Romantic Wedding Inspiration Board
---
Modern Lines Pink/White Wedding Inspiration Board
---
Rustic Green/White Wedding Inspiration Board
---
Glamour in Pink & Gold Inspiration Board
---
Immaculate & Fancy White with Orchids Inspiration Board
---
Stylish outdoor beach with orange Inspiration Board
---
Colorful, Vibrant & Fun Mexican Inspiration Board
---
* Words taken from The Knot. All Photographs © Dino Gomez Photography.