Why you should hire a Cabo Wedding Photographer!
For many brides, the mere thought of researching, analyzing, conversing with and (eventually) hiring a Destination Wedding Photographer in Cabo is nothing short of nerve wracking. There are thousands, if not hundreds of thousands of photographers willing to travel almost anywhere on the planet to capture your special day. Styles vary and to the untrained eye its often difficult to compare staggeringly different aesthetics, not to mention wrap your head around those price lists, which vary from cheap as chips to astonishingly big bucks. You may even receive recommendations from friends, or have a family member in the industry offering to shoot your wedding "for free!" (after you pay for food, accommodations, and flights for first and second shooters!). It can all be a little overwhelming, but here is why we encourage you to hire a Cabo Wedding Photographer for your Beach Wedding in Los Cabos!
1. There's plenty of talent in Los Cabos
We might be a small town, but we aren't short on talent. The Los Cabos destination wedding industry boomed along with the 21st century, and local photographers and videographers took the challenge seriously. We constantly actualize our skills, taking courses not just in Mexico but also the United States, Canada and elsewhere. Our work is featured both nationally and internationally in some of the world's leading wedding publications, both print and electronic. Put simply, we compete with the best of the best. Why look outside the house for what you already have at home!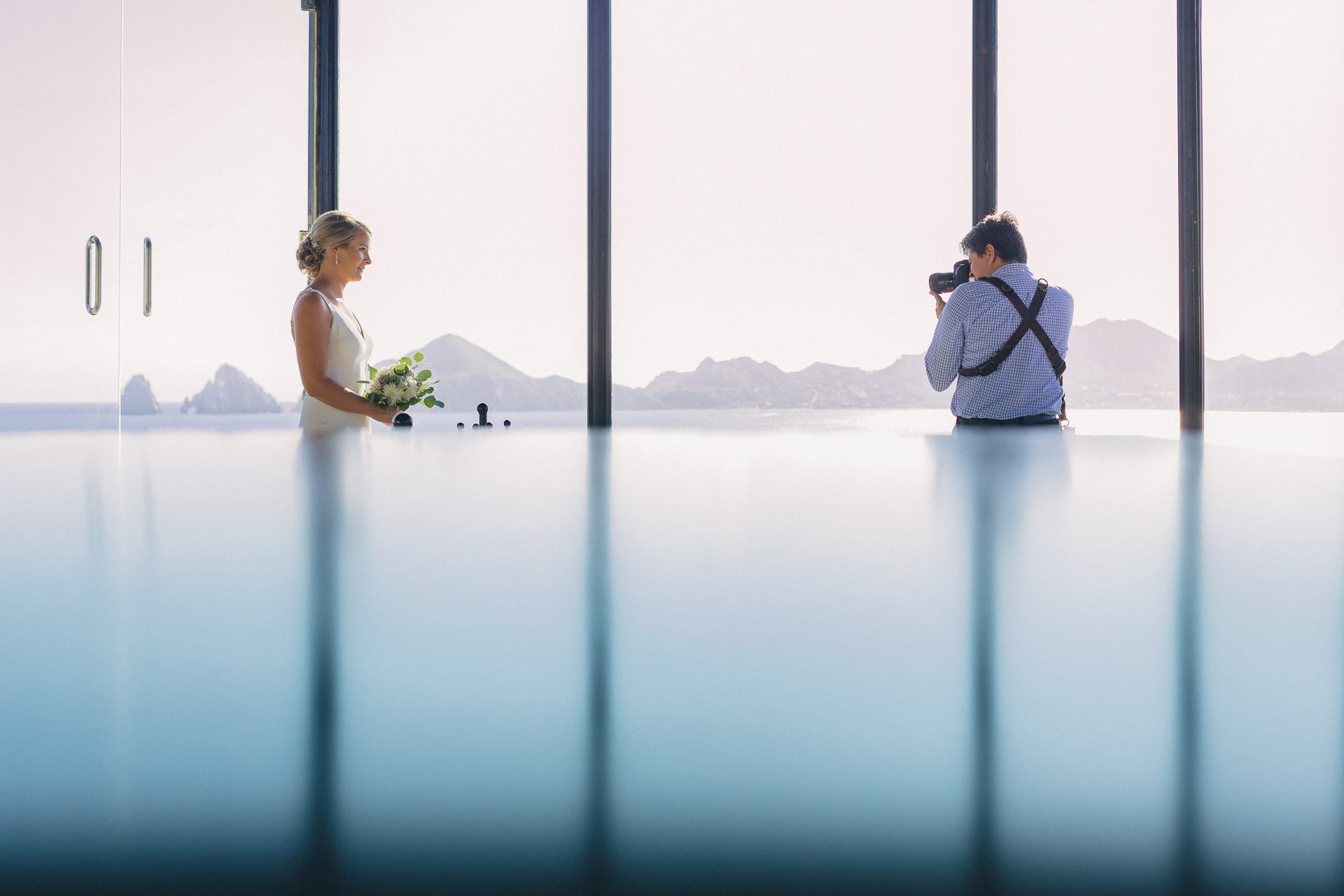 2. Take advantage of competitive pricing
In Cabo we strive to maintain an industry standard. Our prices are generally all-inclusive, in that we tell you from the get go what you will pay (whether it be per package or per hour), with taxes and transfer fees clearly disclosed. We live here, meaning we don't need all of those extras, like airline tickets, accommodations, and rental cars. We give you a set price, block your date, and deliver on time after your wedding.
We have collaborated many a time with amazing vendors from the United States, Canada, all over South America and Europe, some of whom have become life long friends. Again, "mi casa, es su casa". Many outside vendors are willing to offer near to nothing rates to expand their portfolio here in Mexico after you pay their expenses for the week. This adds up and may or may not be convenient for you. If you do decide to bring your professional photographers with you, we will openly accept them, just please make sure they have the correct immigration paperwork on hand in order to work in Mexico, as well as are aware of the customs and importations laws/taxes enforced on professionals crossing the border with heavy equipment. Costs add up.
Typical gear I'd bring to shoot a wedding
Crossing the border with this much equipment  to provide an optimal coverage of your Destination Wedding and paying taxes for it adds up to your budget.
3. Local Knowledge
Any wedding photographer will tell you that capturing the perfect image each and every time requires experience and ingenuity, not to mention an advanced understanding of the technical aspects of photography. What is not often discussed is the importance of understanding the location. Where does the sun set and how bright are its rays? What time does high tide rise and how far can we take our couples down the beach while still keeping them dry? Where exactly is that quaint little village almost off the GPS radar but perfect for an intimate, trash the dress session? An in depth knowledge of the ins and outs of the Los Cabos landscape can't be gathered overnight. As locals who live and breath Cabo day in and day out, we have a solid advantage over the fly in fly out professional, which means we can ensure you are in the right place at the right time, taking advantage of all of Cabo's natural beauty to produce a wedding album that is unique, individual and truly you!
4. Long term relationships
Piecing together a catalog of vendors to create a cohesive and dynamics wedding event is no easy task. Most destination brides choose to hire a qualified wedding planner first. Next comes the location, before the search for vendors, including officiant, videographer, musicians, florist, cake baker….the list goes on! For you and your guests to truly engage in and enjoy the festivities on the big day, it is important for all of those vendors to work seemingly on the back end; No mistakes, no tardiness, and no drama! Again, Cabo is a relatively small town, and the vast majority of professional wedding vendors have worked together time and time again. We know each other on a personal level and professionally and, more importantly, know how to operate as a team in order to ensure the success of your event in Cabo.
All in all, the decision to hire or not to hire here in Cabo is yours and yours alone. That being said, we encourage you to hire locally. Get in touch, ask us questions and learn how we can help you immortalize the moment you are eagerly anticipating. Oh, and congratulations on your engagement!
5. Give back to the Community
In Cabo, we live by the motto "mi casa, es su casa", and when you marry in our town you become one of us! There is nothing better than giving back to the community in which you celebrate the biggest day of your lives. Some brides choose to forego gifts and encourage guests to donate to a local charity, some choose to hire local, and in turn they will contribute to the community. Put simply, spending your dollars in Cabo helps to keep our tourist town alive and ready for you to enjoy, whether it be for anniversaries, family vacations or weekend getaways.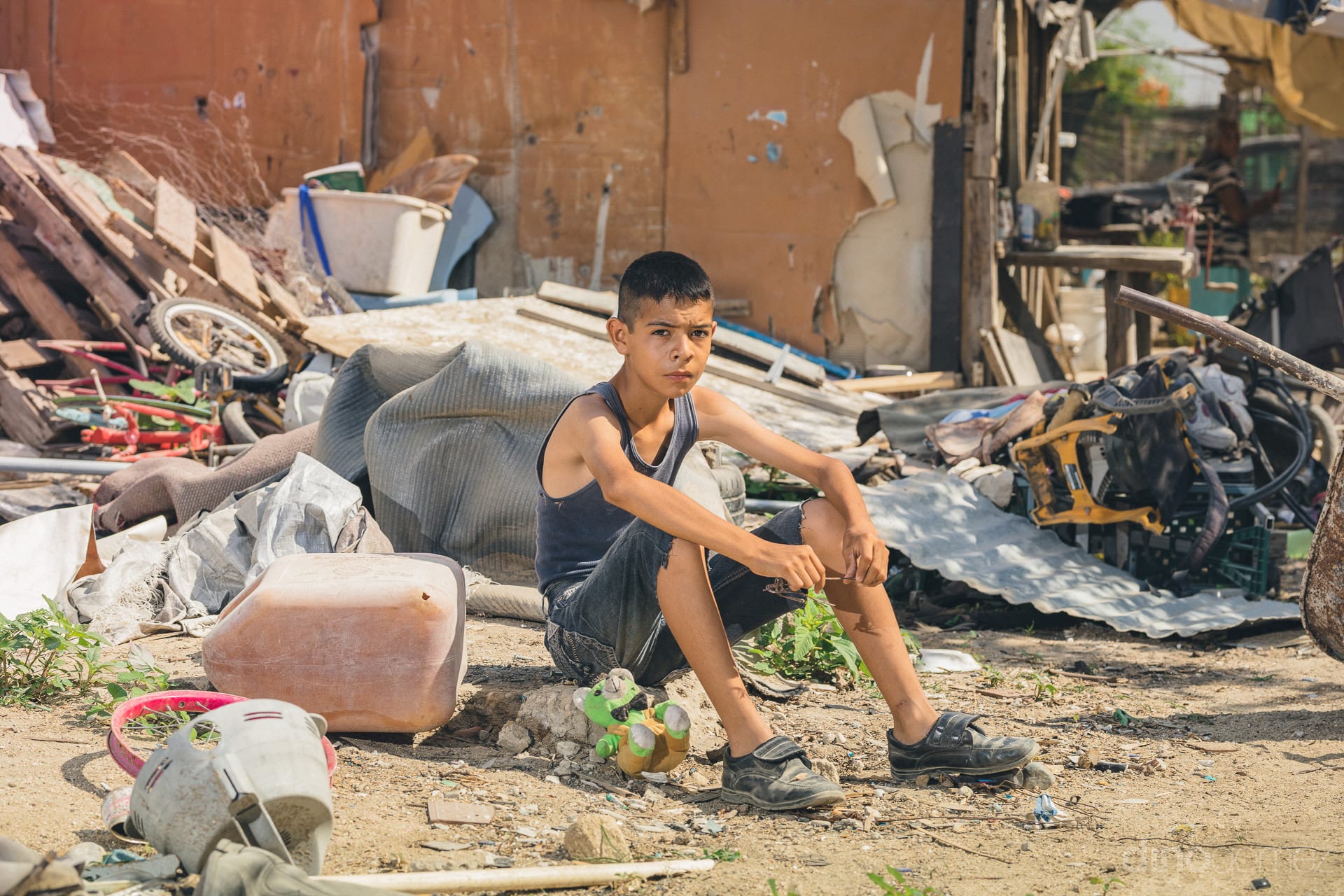 Recent Weddings in Cabo
These are some of my recent weddings in Cabo. Some of these places, are amongst the ones I love the most in all of Mexico! They have such unique flair, their light is nearly perfect almost every day in sunny Cabo. If you are curious about any place here in my samples or not in them, please do not hesitate to send me a line, I'll be glad to answer any questions you may have about a specific location, whether you book me o not, I'll be happy to help.